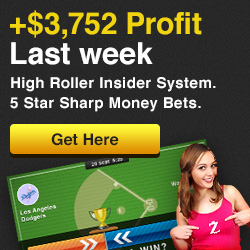 My MLB O/U% ABC System is doing quite well (it started the 13th May):
Accumulated Result: +6.49 units
The system is now 12-0
A Bets – 10 wins
B Bets – 2 wins and 1 stopped (1 unit lost due to an error I made when calculating filters; not a system drop)
Today I have 2 new A bets.
I can't share them here. This system was developed using Z-Code's tools. Check it out.