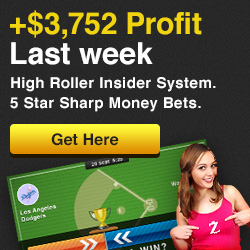 I have already talked about Zcode System a few times… I'm a proud member of this community and everything I've know I owe it to Zcode!
Today I would like to share you one of the most powerful Zcode systems…
It's called "Anti Public" Insider System, originally developed by Cliff.
Do you ever wondered how Vegas always becomes richer and richer and gambling public is losing more and more?
The secret to win is to bet WITH vegas against the public, instead of trying to go with what most people are doing.
Why it is successful is because of this basic truth – Vegas (and by Vegas I mean all sportsbooks) is in business to make money and if the Public won more often than they lost, Vegas would not exist.
"A man who wants to lead the orchestra must turn his back on the crowd" –Max Lucado