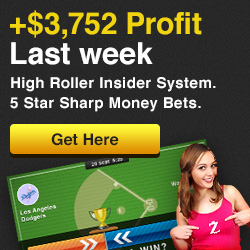 On the 11th I finished Detroit series, winning the B bet! 🙂
Today I begin 2 new series:
A bet – Tampa Bay Rays ML @ 1.709 (0.5 units)
I'm betting on the Rays because they are aggressive… 😛
A bet – Texas Rangers ML @ 1.476 (0.5 units)
This one will be probably a AB bet. I don't like the Texas starting pitcher in the 3rd game of the series…
Let's win!